Bright apartment in Azura Da Nang
Description
Hi expats. Are you looking for an Azura apartment in Da Nang for rent, one-bedroom, two-bedroom, or three-bedroom with a Han River view, the biggest apartment, and a nice design?
Let's check Azura apartment Da Nang in our inventory list to find a luxurious and wonderful place for living and enjoying.
Bright apartment in Azura Da Nang
The apartment is located in the heart of Da Nang City, facing of Han River view:
On Tran Hung Dao Street
Next to Vincom Commercial Center
4 mintues ride to Pham Van Dong beach
7 minutes to Da Nan International Airport by bike
Azura stands out as the highest residential in Da Nang. This building has 34 floors with 225 apartments, from the third floor to the 31st floor are two-bedroom and one-bedroom apartments, the 32nd floor is duplex apartments and the highest floor is penthouse apartments. Each floor just has 7 apartments, therefore, it's very quiet and big in size. The first floor is reception and management board, kids club and minimart, M floor is Gym room, two swimming pools outside for kid and adults.
The building embraces the stunning view of the whole city, the Han River view, the Sea view, Son Tra mountain view, and this is the biggest size apartment in Da Nang. As the diamond location, the best view in Da Nang, and facilities, Azura is evaluated as a luxury place in Da Nang.
See more Azura apartment: Azura luxury apartment for rent in Da Nang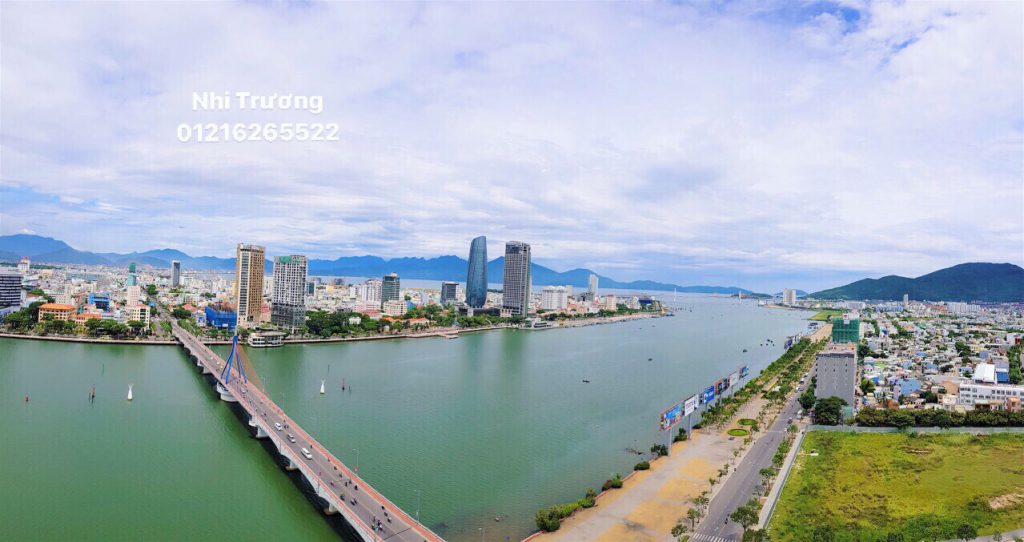 Two bedroom apartment
Azura apartment for rent in Da Nang has two types of two-bedroom units. One is facing of Han River, size is around 100m2, all of the bedrooms, living room, and kitchen have sunlight so it's very comfortable and airy. The big balcony can set up chairs and tables, you guys can take fresh air in the morning or smoke there and enjoy the Han River at night. Especially, residents can view the sunset every day, it's gorgeous and romantic.
The corner unit has two bedrooms facing the East so you have River view and Sea view and Son Tra mountain. It's large 157m2 with a big living room and kitchen. In the corner unit, residents can see both the Sunset and Sunrise. The size and view are super amazing there.
One bedroom apartment
Each floor has 2 units of one bedroom, number 01 and 07, size is 65m2. If you want to rent Azura apartment in Da Nang, you stay one or two person you should choose one bedroom apartment which is very large, bebroom and living have view and sunshine so it makes residence feel clear and so cool for the whole day. Both units has Sea View, number 07 is blocked by Vinpearl but still can see Han River.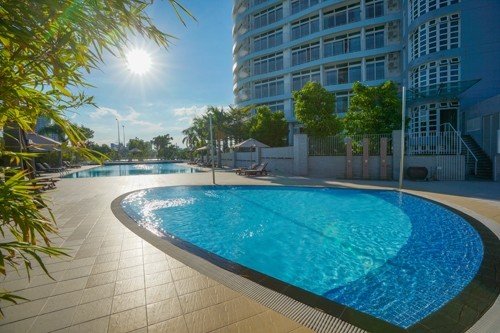 Three bedroom apartment
Each floor in Azura apartment Da Nang renting just has one unit of three bedrooms, it's opposite Han River, size is 188m2. The apartment embraces the poetic scenery of Han River.
Han River view apartment for rent in Azura building Da Nang
In Da Nang, just a few apartments have Han River View, only Indochina and Azura now. This building has an oval shape so both the bedroom and living room have a River view, although this building is facing of West direction the oval shape makes it avoids the sunshine in the afternoon. The view is very nice in the morning and supper stunning at night. Residences here evaluate this is the best view of an apartment in Da Nang.
Apartment for rent nice danang: Hiyori apartment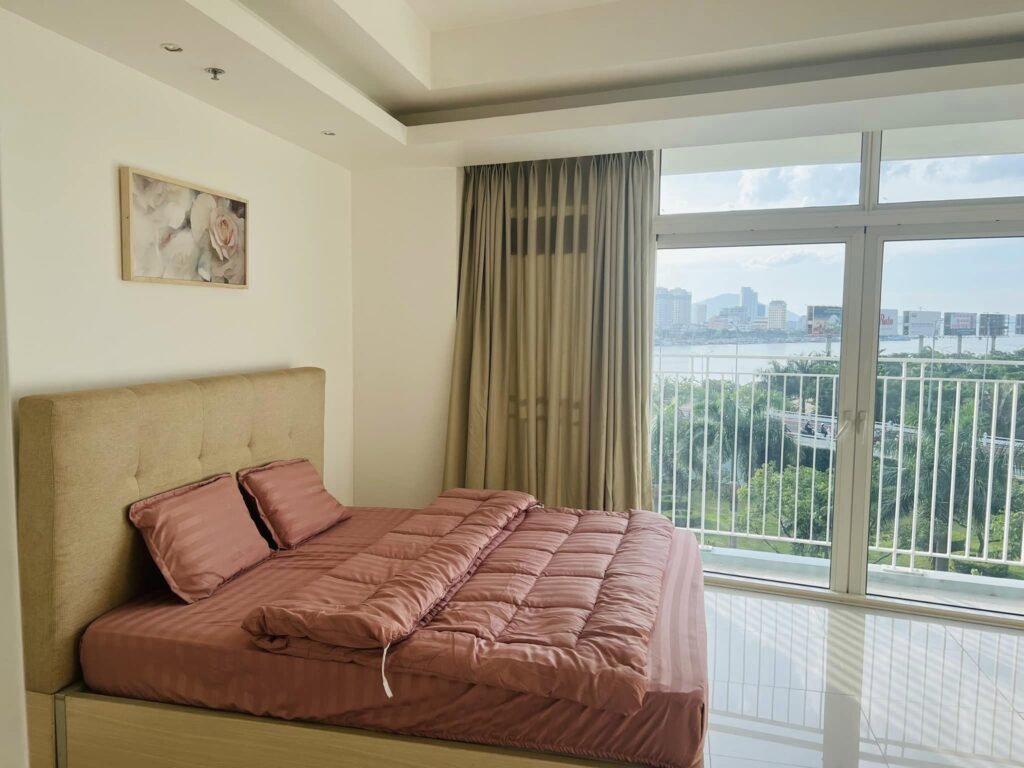 Biggest apartment in Da Nang
Let's check some apartments in Da Nang and if you want to find a big place for living, you will recognize that Azura biggest apartment in Da Nang for rent. Da Nang is more and more developed therefore land and apartments are very expensive which is the reason not many biggest size apartments in Da Nang. To the view, location, and size, this building becomes the most expensive apartment in Da Nang.
Nice design
Azura has been built for 6 years, don't look outside you should come and check it. Clients can choose the apartment with Western style, Korean style, tropical style, or natural style which is decorated by trees and flowers. In our list, you can check Azura apartment Da Nang for lease with many styles with different views and sizes.
High floor
This building has 34 floors, each floor has 4 units of two bedrooms, 2 units of one bedroom, and 1 three bedroom. Clients can have many choices on a high floor.
Contact
Ms. Nancy
Phone: +84706265522 (zalo, whatsaap)
Kakaotalk: nhitae
Please contact Beachhome immediately for advice and support to rent an apartment as quickly as possible in Da Nang.