How Can I Drive Legally in Vietnam with Proper Driver Licenses?
Some necessary documents:
In order to know clearly about that, please send us the following documents and information, we will check and offer early stage consultation for free and then will provide you some options and assist you to get Vietnamese driver licenses if interested:
1️⃣ Valid passport, visa, TRC/ PRC (temporary/ permanent residence card if any, and Vietnam visa is valid for at least 3 months, or TRC/ PRC is valid for at least 6 months).
2️⃣ Fully temporary address in Danang/ Hoian.
3️⃣ Original home country licenses, International driver licenses copies (front side and back side) if any.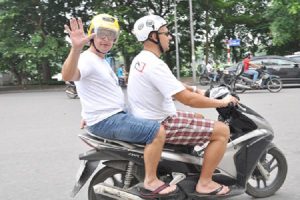 Price to g𝐞𝐭 𝐕𝐢𝐞𝐭𝐧𝐚𝐦 𝐋𝐈𝐅𝐄𝐓𝐈𝐌𝐄 𝐦𝐨𝐭𝐨𝐫𝐛𝐢𝐤𝐞 𝐝𝐫𝐢𝐯𝐢𝐧𝐠 𝐥𝐢𝐜𝐞𝐧𝐬𝐞 (𝐀𝟏)
𝐏𝐫𝐢𝐜𝐞 : 𝟑.𝟓𝟎𝟎.𝟎𝟎𝟎 𝐯𝐧𝐝 (In Danang)
4.𝟓𝟎𝟎.𝟎𝟎𝟎 𝐯𝐧𝐝 (In Tam Ky)
Exam Date : 𝟭𝟱/𝟴/𝟮𝟬𝟮𝟬 (𝗦𝗮𝘁𝘂𝗿𝗱𝗮𝘆)
️⛳️Location : 𝐃𝐀 𝐍𝐀𝐍𝐆 – HOIAN
_____________________
💎 How to get a lifetime driving license in Vietnam ?
✔️ Having a valid driving license from your country.
✔️ Taking a practical test ( Exam Date : 𝟭𝟱/𝟴/𝟮𝟬𝟮𝟬 ).
_____________________
How to contact us
Please select one of your convenient options:
See more:
Make TRC (temporary residence card).
Make Marriage, birth license,Work Permit…
Make Company license.
Make Visa Extension.
Other posts: Quality, reliable and fast visa extension service