Temporary Residence Card
Temporary residence card is a multiple visa valid for 2 to 3 years for expats who want to reside for a definite period of time in Vietnam. However, depending on each case the temporary residence card can be issued for a different period of time and also required different documents.
Benefits when holding a Vietnamese temporary residence card
Easy travel.
Cost saving: no visa extensions/ renewals.
Getting Vietnamese lifetime driver licenses.
Easy purchase of Vietnam commercial properties.
Easy buying other personal possessions such as car/ bike.
Getting bank interest from credit/ saving accounts.
Getting special offers at local prices.
And much more …!
See more: How to get legally driving license in Da Nang?
How to Get Vietnamese Temporary Residence Cards
1. According to the Clauses 14, 15, and 16, Article 01 of the New Immigration Law:
No. 51/2019/QH14 issued on November 25th, 2019 on amendments to a number of Articles of Law on entry, exit, transit and residence of foreigners in Vietnam No. 47/2014/QH13, there are 2 main groups that foreigners can get temporary residence cards (TRCs) in Viet Nam listed below:
A. Foreigners who are members of diplomatic missions, consular missions, representative offices of international organizations affiliated to United Nation, intergovernmental organizations in Vietnam and spouses, children under 18 years of age and helpers accompanying on missions;
B. Foreigners making entry on LV1, LV2, LS, DT1, DT2, DT3, NN1, NN2, DH, PV1, LD1, LD2 and TT visas.
2. In order for expats/ immigrants to get one of these visas:
LV1, LV2, LS, DT1, DT2, DT3, NN1, NN2, DH, PV1, LD1, LD2 and TT visas before getting TRCs, you will be listed in these following cases:
A. A member of the two member limited liability company or more (DT1, DT2, DT3);
B. Owner of the one member limited liability company (DT1, DT2, DT3);
C. A member of the board director of the stock corporation (DT1, DT2, DT3);
D. Foreign lawyer who is licensed to practice following Viet Nam law by the VietNam Ministry of Justice;
E. Who granted work permits in all kinds of businesses or representatives offices of foreign companies in Viet Nam (LD1, LD2);
F. Professionals, students, trainees who are in the national working or studying programs which is signed between the 2 Ministries of 2 countries (DH, LD1);
G. Relatives of the temporary resident card holders include: parents, spouse and children (TT).
=> About your chance to get Vietnamese TRCs, detailed visa/ TRC classes and symbols and validity, detailed procedures and our service quotes, feel free to contact us:
Ms Nancy at +84796265522 (Zalo/ Viber/ WhatsApp).
We also real estate agent in Da Nang, if you guys are looking for house, apartment for rent or buy you can check our website: beachhome.com.vn
Office: Danang Expats Office at 01 An Thuong 36, Da Nang, Vietnam.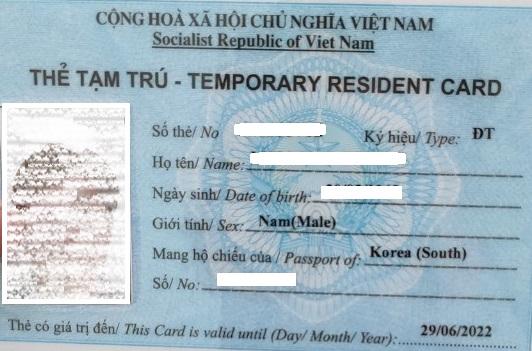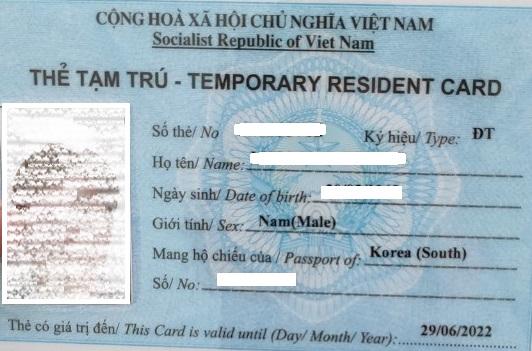 You have registered to stay temporarily in Da Nang, but do not know how to find an apartment you like, please contact beachhome to rent a cheap apartment in Da Nang.
Apartment for rent: https://beachhome.com.vn/offer-type/rent/