Nimbus-Wyndham Soleil Sunshine Apartment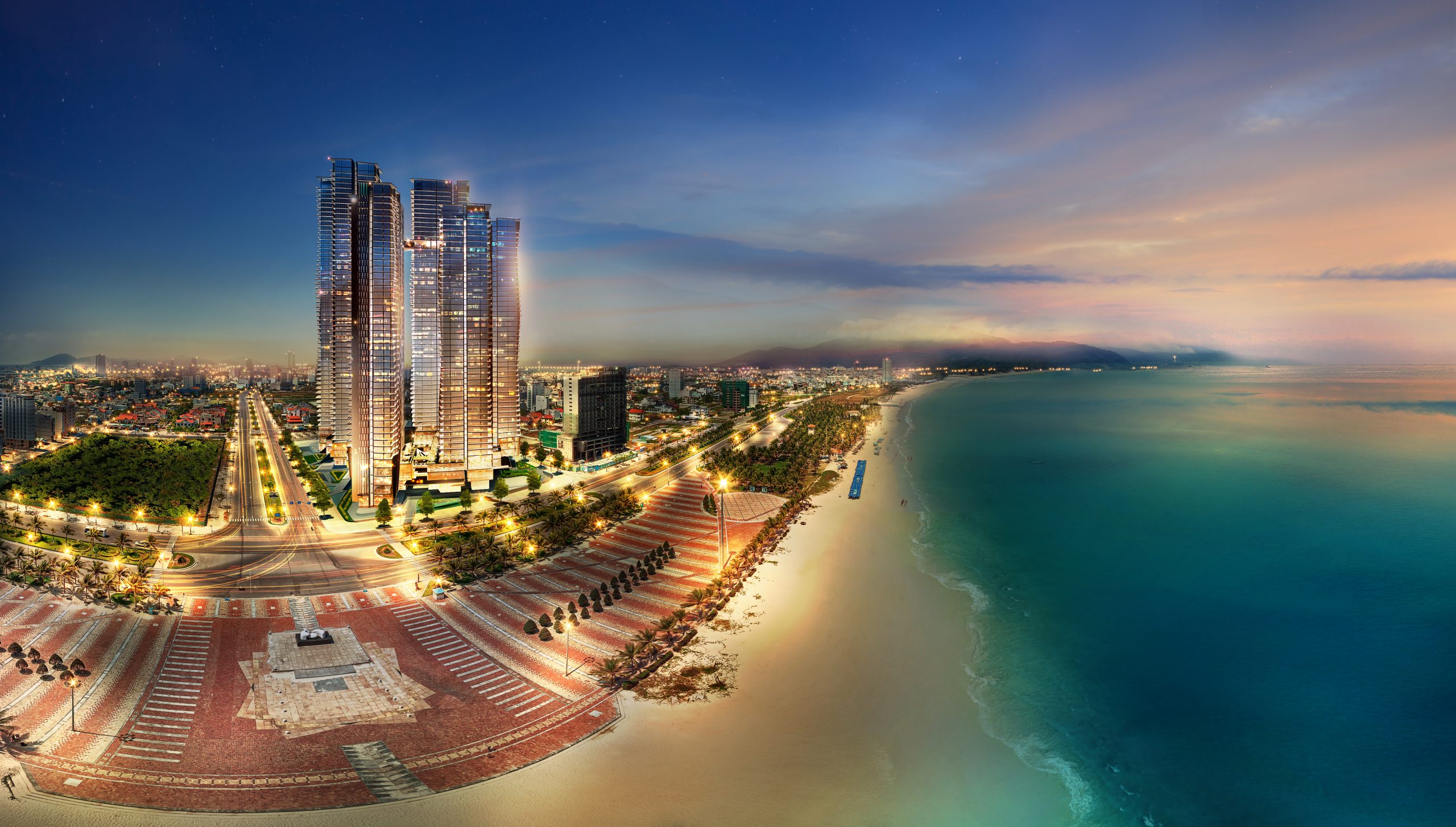 Description
Wyndham Soleil Danang consists of 4 towers from 50-57 floors (currently the highest-rise coastal real estate in Vietnam); Ethereal, Nimbus, Pristine, Divine are built to international standards. With the design concept as the interference between heaven and earth, 4 towers forming a permanent coral reef meaning the splendid Sunshine, the brilliant sun, illuminating the East Sea have been designed by the Group. world leading architecture Aedas (UK) realized; Artelia Group (France) manages technology and quality and is managed and operated by Wyndham Hotel Group.
Nimbus – Wyndham Soleil Sunshine Apartment
Located right at the most attractive beach on the planet, Soleil Danang is the first choice for the resort needs of all visitors when coming to this beautiful coastal city. Customers can enjoy life by one of the most beautiful beaches on the planet, indulge in shopping to a high-end commercial center, enjoy a full day at the relaxing spa area or gym and admire. endless ocean, stretching right before your eyes.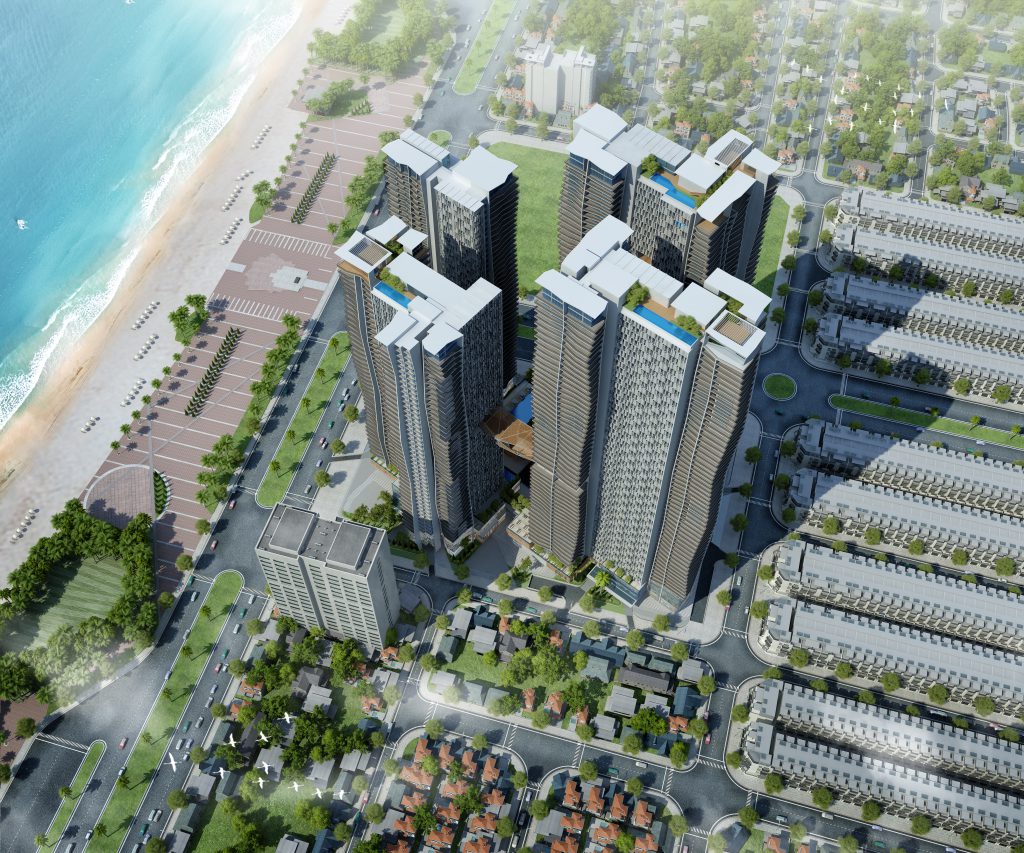 Project information:
Investor: An Thinh Da Nang PPC Joint Stock Company
Area: 2.2 hectares
Project scale: 3 serviced apartment buildings & 1 hotel building
Project manager: Artelia (France)
Architectural and landscape design unit:  Adeas (UK) (5th largest in the world)
Project guarantee bank:
Management and operation unit: Wyndham Hotel Group of the US
Construction unit: Hoa Binh Constructio
Nimbus Information
Total construction area of floors: 104,677 m2
Construction area of podium: 3,052 m2
Number of apartments: 1,182 units
Building height: 195 m
Number of floors: 57 floors
Building density of podium: 14%
Building density of tower block: 9.36%
Type of apartment: Serviced apartment
See more about Azura apartment: Azura Apartment For Rent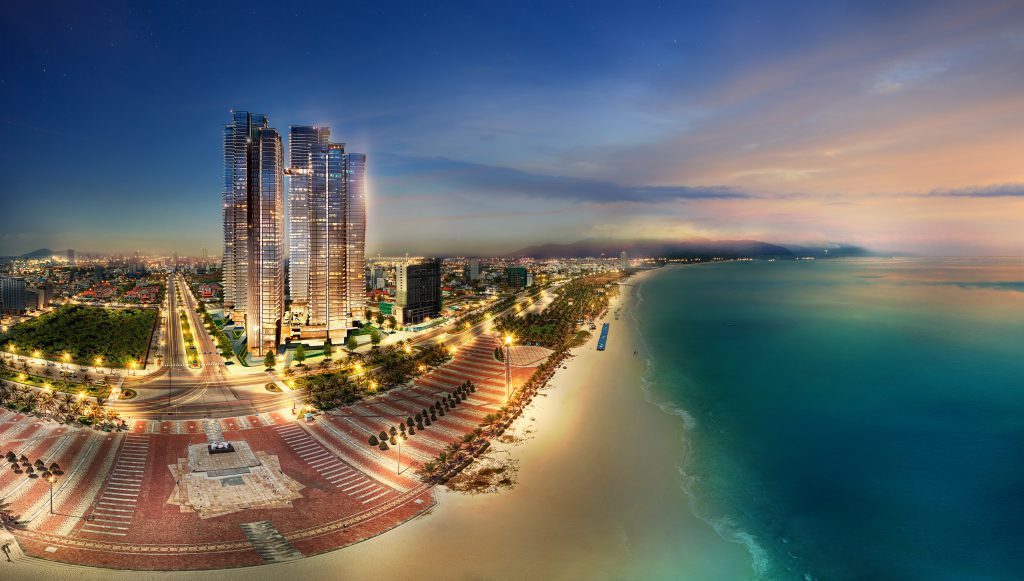 Wyndham Soleil Danang owns a prime location on the Vo Nguyen Giap – Pham Van Dong route, with a direct view of the East Sea Park, where many festival activities as well as major city programs are concentrated.
Da Nang city is famous for bridges such as Han River Bridge, Dragon Bridge, Tran Thi Ly Bridge or famous for one of the 10 most beautiful beaches on the planet. And Vietnamese people are still calling Da Nang the most livable place in Vietnam.
North: Adjacent to Morrison Road
West: Adjacent to Ho Nghinh Street
South: Adjacent to Pham Van Dong Street
East: Adjacent to Vo Nguyen Giap Street.
Types of apartments:
Studio apartment: Size: 30.73 – 41.78 m2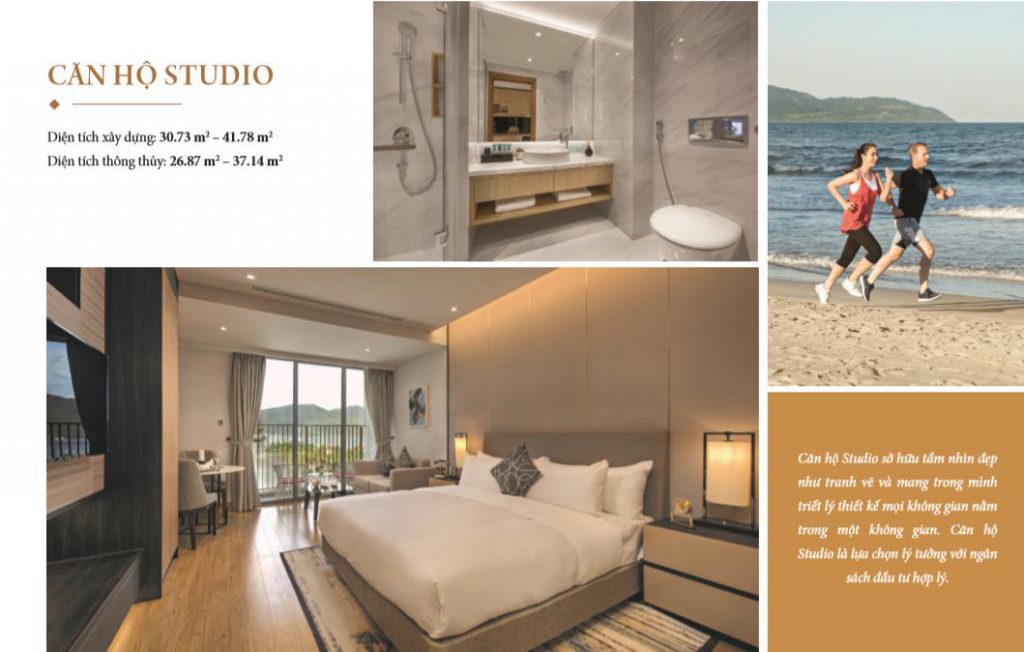 Apartment 1+1: Size: 60.64 – 64.03m2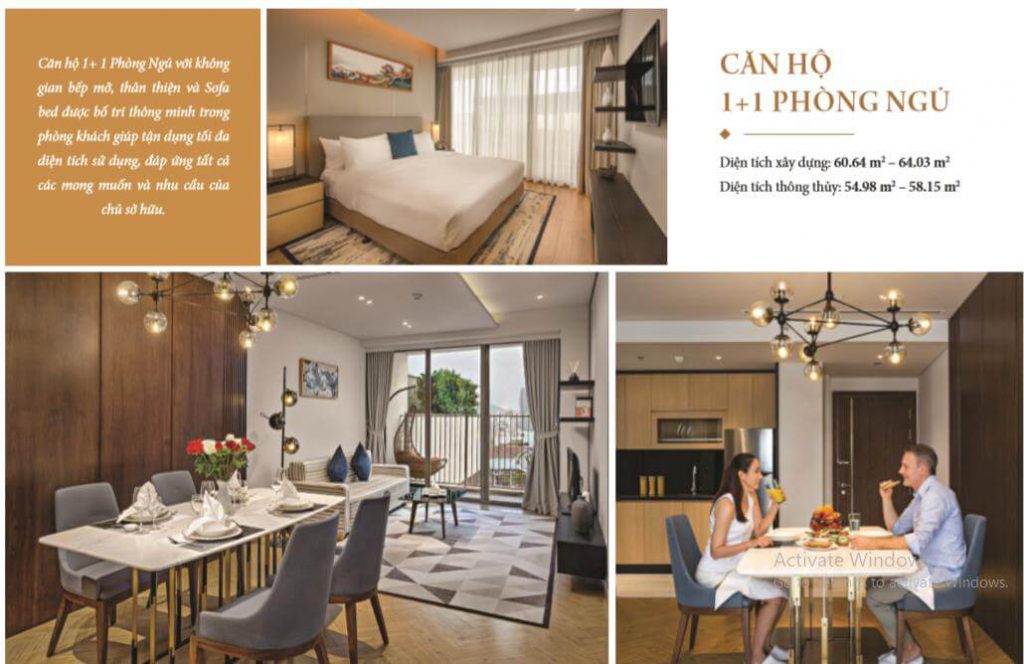 Apartment 1 + 1 Executive. Size: 86.31 – 92.89 m2
Apartment with 2 bedrooms: Size: 111 – 125m2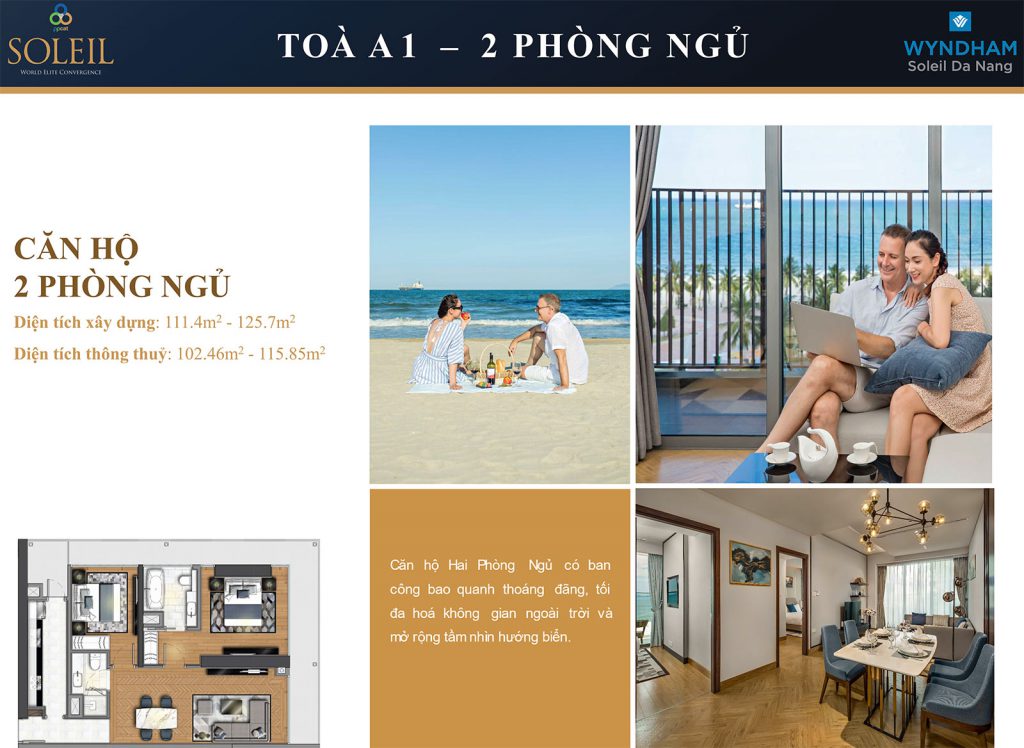 The interior of each Nimbus apartment is fully self-contained with soundproof doors, smart design and flexible operation. The apartment owner can decide the business at will or entrust Wyndham Trademark to manage and operate the rental. With a static height of 195m, apartment owners at Nimbus building can capture the entire view of the four directions of the vast East Sea, Da Nang city with the brilliant Dragon Bridge at night or the silent statue of Quan Am on the top of Son Tra ancient.
See more about Hiyori apartment: Hiyori Apartment For Rent
Analysis of short-term and long-term rental possibilities
In case of handing over to the hotel to operate: The project is cooperated by many leading prestigious units and operated by Wyndham a brand from the US, this ensures the exploitation value of the apartment. Thus, the reputation of big brands along with operational flexibility can guarantee a high-class product like Wyndham Soleil Danang.
At Nimbus Court, the owners have the autonomy on how to run their apartments in the most efficient way, this means that customers can buy to self-operate for short-term rental, run airbnb, booking .com… With this unique location and panoramic view of the entire coast from Da Nang to Hoi An, Wyndham will be a bright spot for the Danang tourist market.
About the possibility of long-term rental: One-bedroom apartment in Luxury only has street view but the rental price is from 1000$-1200$, compared to Nimbus apartment if you choose a corner apartment with sea view, the rental price is will be higher or equal to the Luxury side.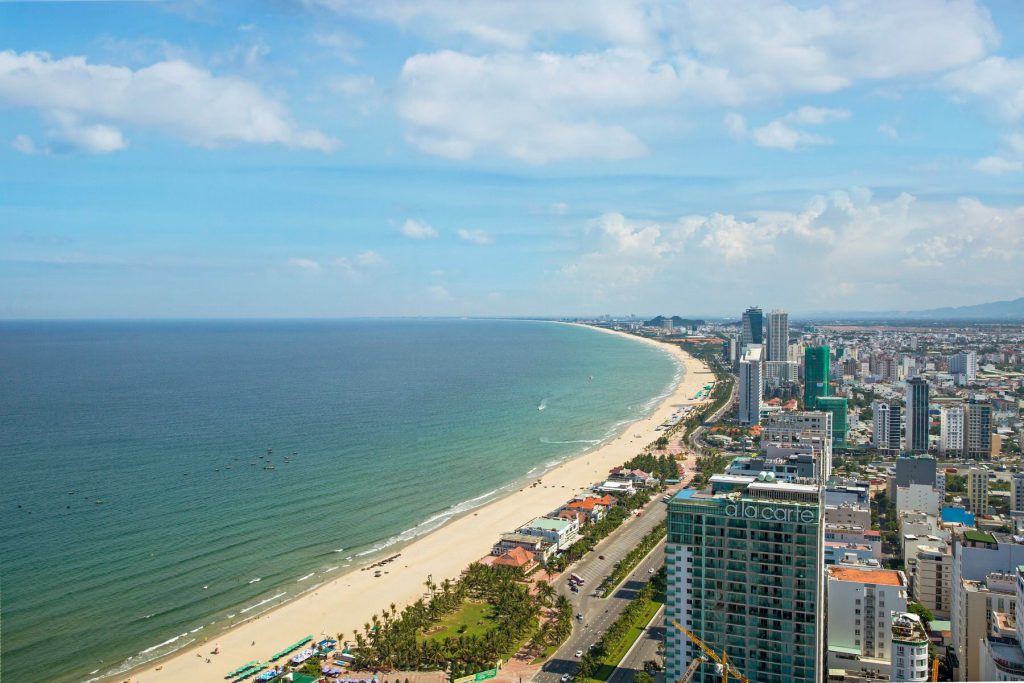 If you are interested in our products, you can contact: 0796 265 522 ( Nancy ) for advice and choose the apartment that suits your wishes.
Website: beachhome.com.vn